From the creator of the international sensations Calling in "The One"
and New York Times Bestseller Conscious Uncoupling…
Are You Looking for a Financially Lucrative Career Helping People Radically Transform Their Lives and Realize Their Highest Potentials in Life and Love?
Training Currently in Progress.
Next training tentatively scheduled for June 2017 through December 2017 — registration is open! Training investment is $6999. Apply now to receive 2015 pricing.
---
A Brand New


Conscious Uncoupling Coaching Certification


with Katherine Woodward Thomas, M.A., MFT




to create a fulfilling and financially abundant career full of compassion and purpose.
---
Apply Now!
---
Registration currently open. Training investment is $6999. Scheduled for June 2017. Apply now to receive 2015 pricing.
---

Dear Fellow Change Agents,
If you're reading this, it's because the two of us have something extraordinary in common. We share a passion for helping people create ecstatically happy, healthy and deeply fulfilling love lives.
In fact… if it were up to us, everyone we know and meet would have joyful and long-lasting love. And — should a relationship ever come to an end — both parties would part ways in a kind, mutually respectful uncoupling, which supports everyone involved to heal their hearts and avoid the emotional, spiritual and financial damages of a contentious breakup.
Wouldn't that be beautiful?
Yet, it almost goes without saying that, in reality, this is rarely, if ever, the case.
Ugly, destructive and expensive breakups and divorce are rampant, and statistics show there are more people living with what therapist's call "complicated" breakup grief than ever before.
Yet, we live in a world where breakups are a battlefield, and many feel as though they've failed at love, and are now paying the high price of shame, humiliation and defeat.
But it doesn't have to be this way!
---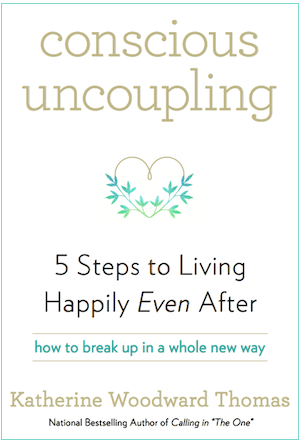 Conscious Uncoupling, the program I created and that inspired the honorable breakup of Gwyneth Paltrow and Chris Martin, is changing the face of breakups and divorce.
This one-of-a-kind 5-step process has already swept the globe as an online course, and is now reaching thousands more with the recent release of my new book, New York Times Bestseller Conscious Uncoupling: 5 Steps to Living Happily Even After (Harmony Books, 2015).
This is where YOU come in. I'm going to personally select 120 passionate, purposeful individuals to take under my wing and mentor to master the art of coaching people through the famed Conscious Uncoupling process and become highly effective facilitators of this transformational work.
You're an ideal candidate for this training if:
---
You care deeply about people and they naturally gravitate to you when going through difficult times.
You have been looking for a program you believe in that has a proven track record of success, and a master teacher who will guide you step by step to ensure that you, too, become a master practitioner.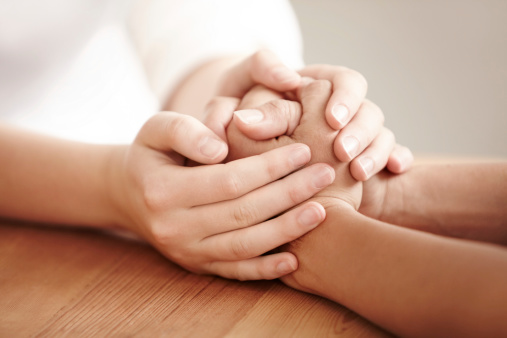 You have already experienced some degree of success in your career, but you know you're destined for an even greater contribution.
You thrive with the support of others and do well in a team environment with a network of colleagues and mentors who are committed to your success.
You're a therapist, social worker or professional coach, and you're looking for a way to expand your practice and significantly increase your income.
Or, you're NOT a professional coach yet, but you know deep down inside that you've got what it takes to be a great one.
If you can relate,
then you're in the right place…
I'm offering a first-of-its-kind coaching training program where I will personally mentor you to become an extremely effective, highly skilled, and financially abundant certified coach of the 5-Step Conscious Uncoupling process.
---
---
What You Can Expect When You Become a Conscious Uncoupling Coach: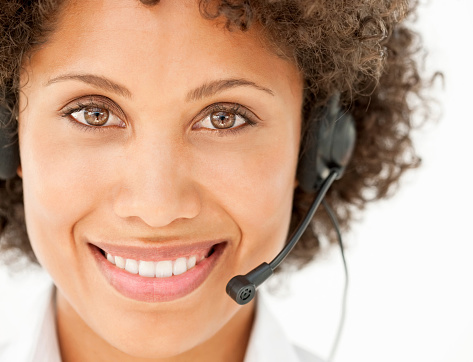 Significant increases in income – many coaches have doubled and tripled their income.
Profound success helping people create long-lasting change in their relationships.
Tremendous confidence to realize your highest calling.
Unwavering purpose as you reach your potential for significant and meaningful contribution.
Breakthroughs in your own inner growth and transformation while coaching others.
Deep satisfaction and fulfillment in both your professional and personal life.
Security in your ability to generate a consistent stream of clientele.
Certainty that you have something truly valuable and extremely marketable to offer.
Ultimately, you can fast track your success with the Conscious Uncoupling global brand!
The Conscious Uncoupling work has been the key to much of my own success, career fulfillment, and prosperity – and starting today, I want to share this with you.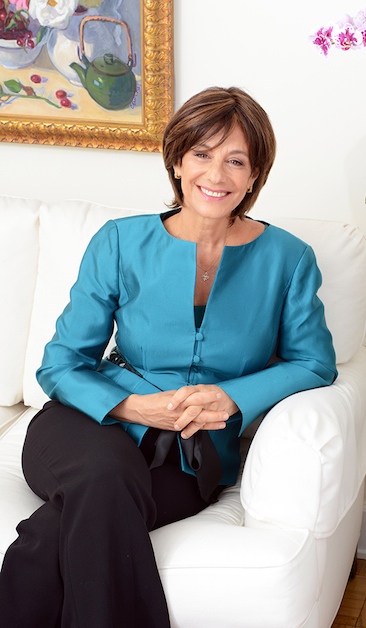 During your 6-month certification course, I will teach you leading edge tools and techniques to help people radically transform their lives for the better, using their breakup experience to catalyze profound personal growth and awakening. I will also share with you the latest in marketing strategies and techniques, so you'll have everything you'll need to become a successful coach of the Conscious Uncoupling process.
You'll get hands-on instruction from me, my team, and other top divorce and breakup experts whom I've invited into the training as your guest faculty teachers, including Michelle Crosby From Wevorce and Dorcy Russell from the Conscious Co-Parenting Institute. Not only will you graduate with an expert coaching certificate, but you'll also be invited to join my international virtual community of certified coaches to receive ongoing support and mentorship by me in a year-long supervision program, absolutely free of charge to ensure your work in the world is fully supported, nurtured, and effective.
In addition, upon joining the supervision program, you will be listed as a coach in the Conscious Uncoupling Coaches Directory that will live on the homepage of the Conscious Uncoupling website so that you will have a continual referral source of new clients.
And since the Conscious Uncoupling book will be coming out in multiple countries and in multiple languages, you can apply from wherever you are and in whatever country you live in around the world!
If you're reading this, chances are you already know you need additional support to find your way to the next level of your career — and the only step you're willing to take is one that is filled with integrity, intelligence, and vision.
This is why we have so much in common:
I, too, only want to do what's going to make my heart sing and contribute to the positive evolution of goodness and love in the world. And I can't think of a better way to do it than to bring hope and light into an area that has, before now, been filled with only darkness and despair.
Until now, breakups and divorce have been an ugly war where no one really wins, yet almost everything is lost… but now, with your help, we have the chance to end the brutality of deeply wounding breakups and divorce — and instead protect the hearts of millions of adults, teenagers, and children as people learn to breakup better.
And once we make conscious, respectful and honorable endings the new norm, we will literally be helping not just those in our communities, but countless individuals from future generations as well.
I call on you today as a friend, as a fellow change maker, and a person who hears this same cry to stand with me here on the front lines of this worthy crusade – because I simply cannot carry this movement all on my own.
I need you… Someone who's also hearing the call to heal, to help, to uplift, and to inspire people to a better way.
---
Whatever your background, whatever your experience level, I'm calling out to you today to join me in co-creating this great big world wide movement. I'm ready to teach you, guide you, and mentor you into becoming an extraordinary and extremely successful Certified Conscious Uncoupling Coach.
So if you're ready to lead the way with me, I'm ready to train to you personally. Once you fill out this application, my dedicated team will be in touch with you immediately to discuss the training with you.
I can't wait to meet you in person,

Registration currently open. Training investment is $6999. Scheduled for June 2017. Apply now to receive 2015 pricing.
Do Any of These Describe You?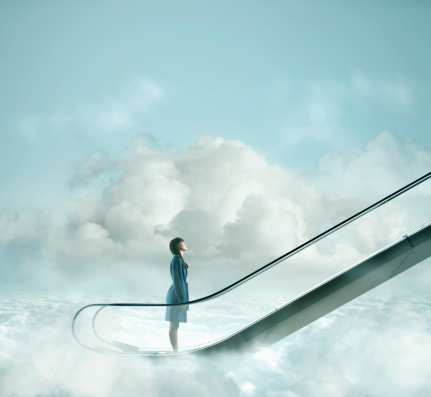 You yearn for greater fulfillment in your career…
You're great at dreaming about where you want your career to be, but you haven't quite manifested all those dreams into reality…
You have a lot going for you, but the results you're getting in your career don't match all the effort you're putting in.
You feel overwhelmed with all the moving parts of running your own business, and you want to learn how to be more efficient and effective…
You're great at coaching, but not so great at the marketing, and you want help learning how to get your name and yourself "out there" to become a success…
You feel anxious and worried about where your next client is going to come from…
You sometimes feel stuck with how to help your clients, and you would love someone more experienced to turn to in the event you need help knowing the right thing to do…
You feel confused or unsure about the next steps to take to live your true purpose — and you would love to have the road map to doing so…
You know in your heart that you're here to help people heal, and you're ready to do whatever it takes to become highly effective at transforming lives…
You want an already established and proven blueprint to becoming successful helping other people – and you want to do this while also feeling happy in your work and financially abundant.
Here's the good news:
If you're experiencing any of the above, you're in exactly the right place to take a quantum leap in your life by getting trained and mentored by one of the world's top relationship experts and transformational teachers.
You Are Meant For Greatness – And You Are Meant To Change Lives!
You wouldn't be reading this if you weren't ready to manifest everything you've always dreamt about in your career. Most people work incredibly hard for many long years trying to become successful – and after that – trying to stay successful year after year after year.
With a certification to coach people through the Conscious Uncoupling process, you'll not only be on a team with Katherine that is poised for great success, but you'll also be entering an industry that is predicted to have huge growth rate in the next decade and beyond.
Divorce is a 50-billion-dollar-a-year industry.
With the divorce rate holding steady at 50% for the past two decades, the demand for your services as a Conscious Uncoupling Certified Coach is endless. This training program is about YOU standing out as a leading coach of this great service and experiencing incredible abundance as a result.
Registration currently open. Training investment is $6999. Scheduled for June 2017. Apply now to receive 2015 pricing.
You can create a meaningful, purpose-driven career and begin experiencing true happiness, success, and prosperity in just 6 short months.
Your 6-Month Comprehensive Certificate Training Includes:
A Private 4-Day Training Weekend with Katherine
Kick off your training with a live or Livestream 4-day training weekend with Katherine in Los Angeles in 2017. Learn Katherine's most effective coaching skills and discover cutting-edge marketing techniques to begin growing your new career. You are also invited to participate in an optional "Fun Day" at Universal Theme Park with Katherine and her Senior Coaches.
25

.

90-Minute LIVE Classrooms with Katherine
The completion of your training will take place over the course of a 6-month time frame starting after the event in Los Angeles, tentatively in April 2017. You will be joining Katherine virtually every week for 25 training classes every Tuesday from 10 am–11:30 am Pacific Standard Time, where you will dive into the depths of guiding people to the other side of heartache using the Conscious Uncoupling 5-Step Process.
During these virtual classroom sessions, you will have ample time to ask Katherine your questions as they arise, and get feedback on any client situations that may arise in your practicum as you lead clients through the Conscious Uncoupling process under her close supervision..
All virtual classroom calls are recorded and available for free download, should you have to miss any of your 25 Tuesday morning calls.
---
12

.

90-Minute Guest Faculty Seminars with Q & A
Throughout the program, you will be meeting with Guest Faculty experts in a variety of areas–bestselling authors, trail blazers, cultural creatives, therapists and coaches who are leading the conversation in their respective fields, and who will support your own expertise to develop wholistically as a Conscious Uncoupling Coach.
---
BONUS!!! One Full Year of Mentorship and Supervision with Katherine  (value $1,200)
To ensure your success as a Certified Conscious Uncoupling Coach, Katherine is going to give you access to her for one full year after completing your training. She will be personally meeting with you twice a month for group supervision so that she can be there for you whenever you need her help with a challenging client, to assist you in your business efforts, or to simply get guidance from her deep well of wisdom. These year-long mentorship and supervision calls with Katherine have never before been offered, and are not likely to be offered as a free bonus again in future trainings.
---
Inclusion in the Conscious Uncoupling Coaches Referral Directory  (value $500)
Upon receiving your certification and registering into the year-long FREE supervision program, you'll be given a complimentary listing on the Conscious Uncoupling Certified Coaches Directory for one full year.* Get free leads and referrals just by being listed on this website!
*As long as you remain an active member of the community in good standing.
---
Lifetime Coaching Support  (value $2,500)
Not only do you have access to Katherine for on-going support and mentorship, you will also have access to the Conscious Uncoupling Virtual Coaches Community for life. This virtual community is a place where you can reach out to, mastermind with, share resources with, learn from and network among your fellow Conscious Uncoupling Certified Coaches from around the world. In the past, connections made inside this group of like-minded individuals have turned into business opportunities, collaborations, and even lifelong friendships.
---
No Yearly Renewal Costs
Unlike many coaching certifications, the Conscious Uncoupling Certification does not require you to pay a yearly licensing fee to keep your certification, nor will you ever be required to pay additional fees to use the brand. This one-time training and certificate process is the only fee you will ever pay to be trained and licensed to teach and facilitate the Conscious Uncoupling 5-Step Process.
---
SPECIAL BONUS!!
(value $300)
Get 12 FREE Books to Build Your Business!* When you register for the Conscious Uncoupling Certified Coaches Training, you will receive 12 free hardcover and/or ebook copies (your choice!) of Conscious Uncoupling: 5 Steps to Living Happily Even After. These books are yours to use to grow your business in whatever ways you see fit. You can give them away to potential clients, use them as giveaways to build your email list, or present them to the media for appearance opportunities. You can even sell these books for profit! Katherine will also be giving you her best ideas on how to use these books to build your business during the marketing portion of your training.
*Does not include shipping.
---
Mentorship from our Senior Conscious Uncoupling Certified Coaches
Senior Conscious Uncoupling Coaches will be available to serve as mentors and guides throughout the training, offering you their wisdom and support as you learn the Conscious Uncoupling process.
---
Strong Structures for Peer Support
You will be offered many ways to engage in co-learning with a supportive and intelligent group of peers who are invested in your success and able to support you in helpful ways as you learn and grow as a coach.
---
A Private Online Learning Community
Upon registration, you will be invited to join our vibrant online coaches learning community where you will have ample resources to support your learning. Course announcements, recordings of all classrooms and guest faculty seminars as well as all course materials, reading lists and discussion threads will be housed on the online learning community.
Benefits of Becoming a Conscious Uncoupling
Certified Coach:
---
---
Get immediate visibility and leadership in your community by joining an internationally recognized brand.
Profit from the vast amount of publicity the Conscious Uncoupling book has been receiving since its release in September, 2015 (Today Show, Access Hollywood Live, Time, Telegraph, Marie Claire, etc.)
Receive the benefits of joining an already established, already proven, and already successful career path.
Save time and money by using an already existing platform to achieve success.
Receive marketing and business management tools, training, and support.
Reduce the worry, stress, and anxiety of starting and/or growing your career.
Feel supported and understood in your business through new friendships and connections inside the Conscious Uncoupling Certified Coaches Community.
Discover new and better ways to help your clients through the Conscious Uncoupling Online Training and Learning Community.
Feel supported both during and after your training to overcome any challenge that may arise with a client or within your business itself.
Develop long-lasting friendships with like-minded people who share your same mission.
Feel extremely happy and satisfied in your work, knowing that you are successfully transforming other people and fulfilling your destiny as a guide, a healer, and a coach.
Gain peace of mind from knowing that your one time investment guarantees you LIFETIME certification. No additional yearly costs like most certificate programs!
Katherine and the entire Conscious Uncoupling Coaches Training staff are standing for you to step into your greatness today and start experiencing incredible amounts of joy and fulfillment in your career — and endless amounts of happiness in your life as a result! It truly is what you deserve, and what we know you can have.
Step Into Greatness, Joy and Fulfillment Now
Registration currently open. Training investment is $6999. Scheduled for June 2017. Apply now to receive 2015 pricing.
What is Conscious Uncoupling?
Created in 2010 by psychotherapist and bestselling author Katherine Woodward Thomas, MA, MFT, the Conscious Uncoupling Process recently received unprecedented media attention when actress Gwyneth Paltrow and her former husband, Chris Martin, announced they were "consciously uncoupling" in an open letter Gwyneth posted to her website.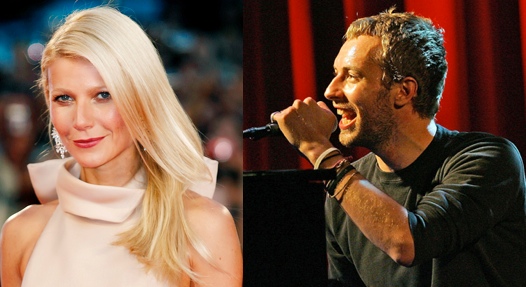 This media attention has left the world asking, "Is this type of breakup really possible?" And the good news is that not only is it possible, but Katherine's proven approach has made this a reality in thousands of lives.
Until now, Conscious Uncoupling: A 5-Step Program to Release the Trauma of a Breakup, Reclaim Your Power, & Reinvent Your Life has primarily been taught by Katherine herself as both a live and downloadable course through the Evolving Wisdom online educational platform. Thousands of individuals and couples around the world from over 40 countries have used the Conscious Uncoupling 5 Step Course to heal, move on, create on-going peace and respect in their families, co-parent with grace and love, and at times, even learn how to transition to becoming great friends as well.
Here are Just Some of the Things You'll Learn in the Upcoming Training:
---
Discover the latest research on what is happening in the brain and body of a person in the throes of heartache, and learn concrete tools to help soothe breakup trauma.
Learn techniques that can move a person from a highly reactive state of mind and into a more emotionally balanced, centered and sane place from which to respond to the challenges they face.
Discover the difference between guilt and shame and how to heal breakup shame at its core.
Find out how to support clients to examine their part in the relationship – without moving into blame or shame – so that they can use their insights to foster growth and evolution.
Learn ways to inspire your clients to want to take full responsibility for the mistakes they've made, in order to empower their lives moving forward.
Find out how to diagnose the foundational beliefs that have been wreaking havoc in your client's love lives, so that they can begin to challenge and deconstruct them once and for all.
Be able to help your clients graduate forever from their old, painful patterns in love, and begin adapting healthier relational habits moving forward.
Learn cutting edge communication skills to help de-escalate conflict, resolve festering resentments, and clear the air of any toxic emotional residue.
Find out when you should and shouldn't use certain forgiveness practices when helping your clients move on.
Discover the latest in co-parenting tools and techniques to support a couple to transition from spouses to cooperative co-parents.
Learn strategies for creating cohesion in the extended community of family and friends who may be impacted by your client's separation.
Discover healthy practices to use with your clients reentering the dating pool in the aftermath of a breakup.
Find out the latest from the legal landscape of professionals who are making honorable, fair and equitable breakups more possible.
Plus… You'll learn how to help your clients turn the worst thing that has ever happened to them into the absolute best!
Leading edge tools and techniques to help people change their lives for the better, using their breakup to catalyze profound personal transformation.
The latest in marketing strategies and techniques, so you'll have everything you'll need to become a successful coach of the Conscious Uncoupling process.
Your extended family of Guest Faculty may include: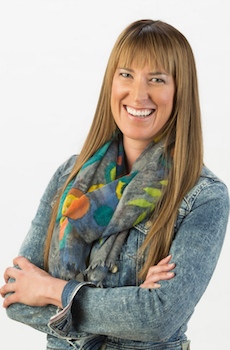 Michelle Crosby, J.D.: Changing the Legal Landscape of Divorce
Michelle Crosby is CEO and Founder of Wevorce, a national divorce company that provides a civilized approach to transitioning from one household to two while maintaining a positive co-parenting partnership.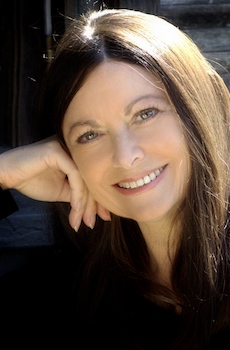 Darlene Lancer, M.A., MFT: Understanding, Treating and Transforming Breakup Shame
Darlene Lancer is a licensed marriage and family therapist and the author of Conquering Shame and Codependency: 8 Steps to Freeing the True You and Codependency for Dummies.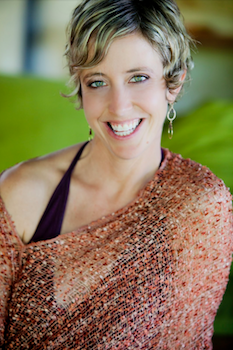 Sage Lavine: How to Build a Wildly Successful, Heart Centered Coaching Practice
Sage Lavine is CEO of Conscious Women Enterpreneurs who teaches coaches how to create a business they love.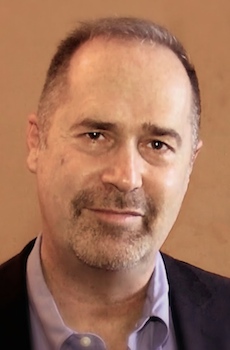 Ken Page, LCSW: Deeper Dating Tips for Those Getting Back in the Game
Ken Page is a licensed psychotherapist and bestsellng author of Deeper Dating: How to Drop the Games of Seduction and Discover the Power of Intimacy.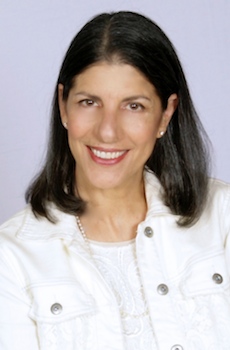 Debra Poneman: Success Principles & Practices to Build a Thriving Business
A pioneer of the self-help movement, Debra Poneman is founder and CEO of Yes to Success seminars that teach people how to create lives of success, abundance, and great happiness.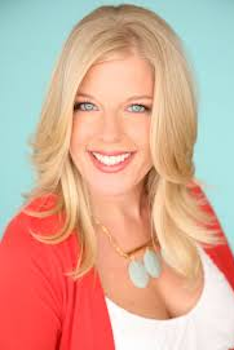 Dorcy Russell: Co-parenting Plans that Really Work
Dorcy Russell is founder and CEO of the Conscious Co-parenting Institute, which specializes in high conflict custody disputes involving parenting alienation. She has been profoundly successful at reunification and helping high conflict families to establish workable custody plans and co-parenting rules that work.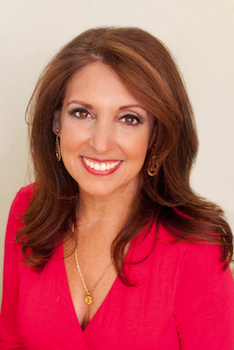 Marci Shimoff: Happiness Habits to Engage When in the Midst of Trauma
Marci Shimoff is a multiple time #1 NY Times Bestselling author, a celebrated transformational leader and a leading expert on happiness, success and unconditional love.
Read Our Frequently Asked Questions to Find Out if This Training is For You:
Registration currently open. Training investment is $6999. Scheduled for June 2017. Apply now to receive 2015 pricing.
Hear What a Previously Certified Coach Has to Say About Working with Katherine Woodward Thomas:
We are now taking applications from more passionate, purposeful, and highly-motivated individuals to personally mentor and train as Conscious Uncoupling Coaches and empower them to create their own successful and highly-rewarding career.


---
To be considered for this exclusive training, simply click below to start your application.
This training is by application only and is limited to only 120 people.
Registration currently open. Training investment is $6999. Scheduled for June 2017. Apply now to receive 2015 pricing.
What Clients Are Saying About the Conscious Uncoupling Process:
---
"Conscious Uncoupling left me feeling hopeful, emotionally adventurous, peaceful, optimistic and centered. It lifted the heavy black shroud of fear of the future that I had been wearing for a very, very long time. It helped me to take responsibility for my contribution to my former partner's discontent. This was huge!"
–Sara-jane, Cairns, Queensland, Australia
---
"I thought I had given that relationship the best of me—all the love I had inside to give, all the communication skills I'd learned. I had put my truest vision of love fulfilled with all of my heart on the line, and it had failed. I worried that I would deaden and fade inside. Boy, was I in for a surprise! Instead, I found a joy and aliveness that I didn't even know existed in me. I felt more awake than I had ever felt, and I learned to love myself in a way no one else ever had!"
–Carmen, San Francisco, California
---
"I can't imagine how my life would be if I hadn't done this program. The shifts in my way of thinking and relating to my former partner were so instant, there's no way I could have worked through my inner turmoil so quickly on my own. Conscious Uncoupling helped me get to the bottom of exactly what was going on for me and gave me the tools to dig myself out of the gutter and create the life I know I deserve!"

–Emma, Darwin, Australia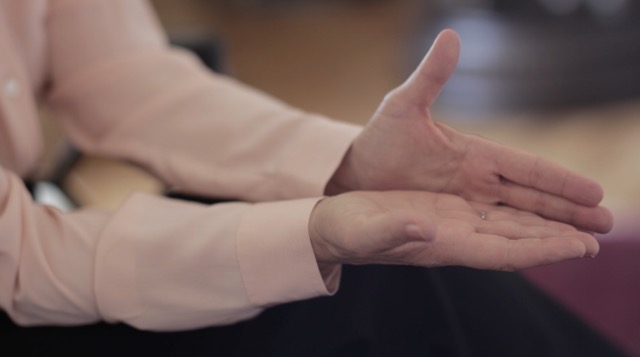 "The Conscious Uncoupling program left me feeling that I was not wrong to care for my former partner and the welfare of our children, and helped me to see that choosing to set a caring partnership as the end state of the divorce was indeed a Conscious Uncoupling!"

–Andrew M., Ottawa, Canada
---
"Conscious Uncoupling has helped me to know I am responsible for my own life and the people I let into it. That is incredibly freeing! I can't imagine what things would be like now if I hadn't done the program and learned what I did. I will never self abandon or over give every again. I have spent a lot of money on courses and books in the last few years and this program was by far the most effective and the most positively life changing!"

–Beth, Westminster, Colorado
---
"Because I have been able to consciously uncouple with honor and respect, remaining at my highest self, I have no regrets and nothing that is holding me back. My children are starting to blossom, we live in the house of our dreams, and I found work after being a stay-at-home mom for 18 years. My life has been filled with miracles!"
–Louise H., Poincher Creek, Canada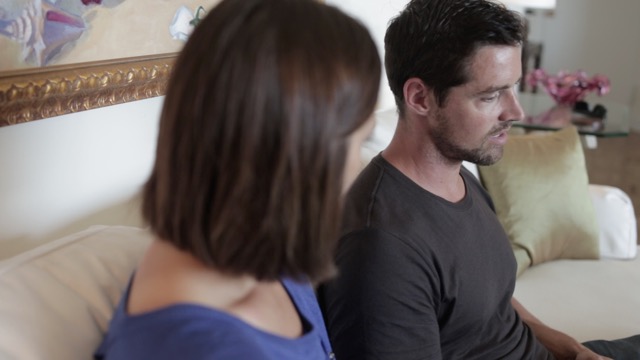 "Before the program, I believed that my only chance for love and happiness had just died at my own hand and that the scar of failure would stay with me for life. I saw no other way to look at the situation, and felt that healing for me would be, at the most, a distraction from the pain. The actual experience was like watching colour TV for the first time. What was really true was simply out of my own perceptual field. This program taught me how to see and understand the truth and the truth set me free!"

–Tricia K., Adelaide, Australia
---
"Before Conscious Uncoupling, I felt very misunderstood by others who would constantly tell me to just "get over it and move on," which I found really difficult to bear. The Conscious Uncoupling process helped me to just be with myself and the process of grieving. I finally felt understood without being judged or shamed!"

–L.A., Michigan
---
"I have begun to find a 'new relationship' with my former husband who I will continue working with in a 50/50 business partnership, as well as to co-parent our daughter. Now, rather than holding back as we were in our marriage, we are giving, listening, striving for understanding, and recognizing that when an emotion comes up, it is simply something we need to look at!"

–Stacy, Grangeville, Idaho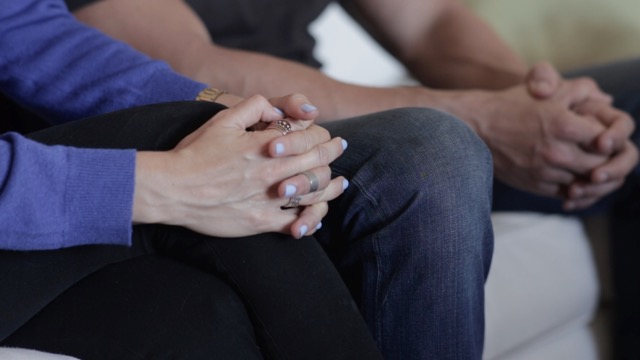 "This process, combined with Katherine's gentle yet firm way of coaching, helped me cut to the truth of our situation, saving me years of suffering, wondering and doubting. Her work offers a new paradigm for how to divorce with integrity, restoration and true healing."
–Rochelle E., San Francisco, California
---
"I was confused and in agony around my strong feelings of unresolved anger and betrayal towards this man I once wanted to marry. Katherine's powerful conscious uncoupling process helped get me into a place of profound clarity and peace."
—Linda, California
---
"Katherine is brilliant, erudite, and genius, and yet what moves me even more deeply is the caring container of transformation that she creates for people, and the ferocity of her stand for all of us. Katherine is nothing short of answered prayer."
—Adria, Georgia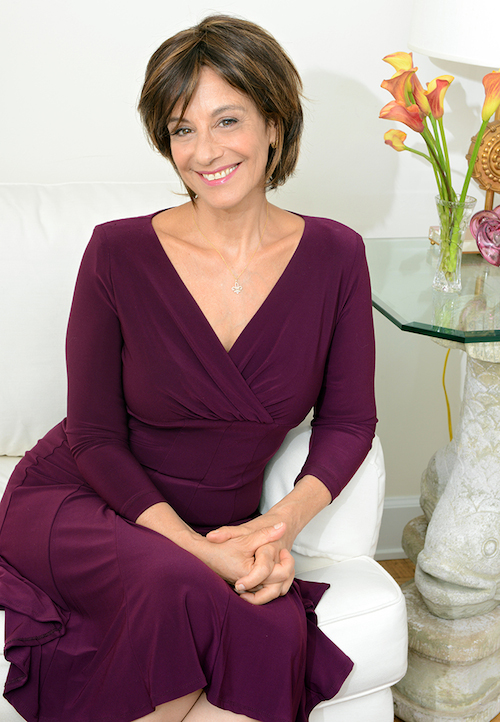 Katherine Woodward Thomas, M.A., MFT is the author of New York Times Bestseller Conscious Uncoupling: 5 Steps to Living Happily Even After (Harmony Books, September 2015) and Calling in "The One:" 7 Weeks to Attract the Love of Your Life, a licensed marriage and family therapist, and an internationally recognized relationship expert who has had the privilege of hundreds of thousands of people worldwide in her virtual and in-person learning communities. She is also co-creator of the Calling in "The One" and Feminine Power online programs and certified coaching trainings and creator of the Conscious Uncoupling online course and certified coaching training. To date, Katherine has trained and certified hundreds of coaches in her highly transformative coaching methods.
What Leading Thought Leaders Have to Say About Katherine & The Conscious Uncoupling Process:
---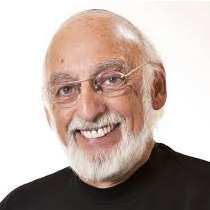 "A sensible and very helpful five-step approach turning the tragedy of a breakup into a new healthy, beginning instead of a wound that keeps festering."
—John Gottman
Author of The Seven Principles for Making Marriage Work
"Katherine Woodward Thomas brings a gentle but fiercely powerful approach to what can otherwise be such a painful experience. Through Conscious Uncoupling, we can transform the deepest disappointment into a sacred journey from sorrow to peace."
—Marianne Williamson,
NY Times bestselling author of A Return to Love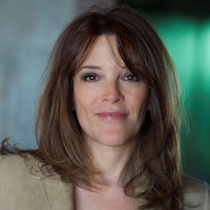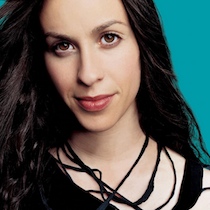 "Katherine Woodward Thomas is as wise and intelligent as she is empathic and brave. Her knowledgeable, visionary and clear teachings have consistently represented empowerment and healing to so many, myself included. Her seer-like insight and her gentle yet unwaveringly leading-edge and applicable guidance holds our hands as we traverse the often debilitating territory of breakups and endings. I am so happy Katherine is on this planet."
—Alanis Morissette
Grammy winning singer-songwriter
"Katherine Woodward Thomas is my relationship guru. Her wisdom and guidance helped me clear all blocks to romantic freedom. Conscious Uncoupling will help you embrace the true meaning of forgiveness and restore your faith in love."
—Gabrielle Bernstein
NY Times bestselling author of Miracles Now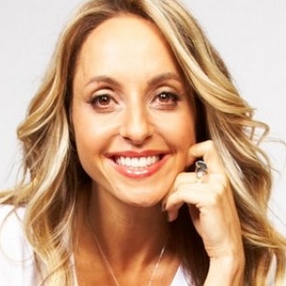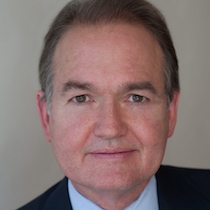 "Conscious Uncoupling is a kind and compassionate guide on how to overcome breakup grief and use it to transform and enrich your entire life. The process Katherine Woodward Thomas provides will not only help make your heart whole again, but will also ensure a positive, hopeful future for all involved. A paradigm shifting book the promises to uplevel how we collectively do breakups moving forward."
—John Gray
NY Times Bestselling author of
Men are from Mars, Women are from Venus
"Katherine Woodward Thomas inspires us to use heartbreak as a catalyst for a whole new life; one where we are liberated and propelled towards the creation of a flourishing, thriving future for ourselves and all involved."
—Arielle Ford
Author of Wabi Sabi Love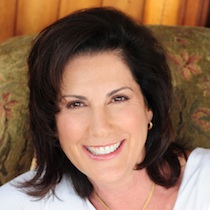 Registration currently open. Training investment is $6999. Scheduled for June 2017. Apply now to receive 2015 pricing.